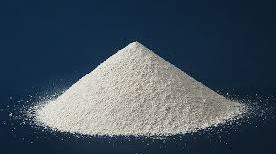 Product Description
What is Kaoline?

Better known as China clay, Kaoline is almost white in appearance. Unique color and fine particles are some of the key factors that have set it apart from its other clay based counterparts that have various industrial applications. Due to its high solubility in water, it is considered as a suitable pigment.
The main element of kaolin is mineral kaolinite which is a type of water based aluminum silicate which is the outcome of decomposed minerals like feldspar.
The Chinese word kaoline denotes elevated part or high ridge that mentions about the South Eastern China based hills, the origin of this clay. The history of kaoline dates back to the 7th and 8th centuries when the Chinese started using Kaoline to produce porcelain. Till that time, the rest of the world was unaware about its application.

The distinctive white color of this clay is either its natural color or it may be the outcome of its processing method that involves elimination of minerals or different types of coloring compounds present in this clay. The fine particles of this clay are instrumental in diffusing light that makes it to look white.
The presence of kaoline can be noticed in different parts of the world, but required whiteness, adhesive properties and other features of it are hardly found. The interesting fact is that, China does not possess the best quality deposit of this clay. The Southeast region of the United States is the place where superior grade version of this clay has a reservoir. These mines of this clay in South Carolina and Georgia were discovered and used from the colonial period. The other mines of this clay are situated in the United Kingdom and Brazil.


Paper Industry: In paper industry, kaoline is utilized as a paper coating agent for upgrading the look and quality of paper in terms of brilliance, even and glossy surface. This clay is also effective in enhancing printing quality. What is more, it serves as suitable filler in paper manufacturing unit that helps to save production cost and saves forest.

China, Porcelain and Tableware: It is a common believe of people that kaoline is used only to produce bone china products and this notion is totally wrong. On the contrary, this clay has extensive usage in paper industry. But it is true that kaoline is utilized as one of the key elements of different types of tableware and bone china based products. The distinctive color, sheen and toughness of this clay are some of the reasons for which it is used to produce these items.

Other Uses: The other applications of kaoline includes as an insulation material for cable, rubber, paint, fertilizers and specialty films. Research is conducted about its potential usage and it is expected that its requirement will be increase with time.
Use:
Kaoline which is notable for its distinctive white color is known for its chemically inactive nature. It is protected against abrasion and hs necessary featured for which it is used in various industries that cover coatings and paints, paperboard and paper, concrete material, cable and wire and agriculture to name a few.

Application:

Calcined kaoline for paper
Construction
Thermal paper
Wire and cable
Agricultyre
Rubber and plastics
Specification :

| | |
| --- | --- |
| CAS Number | 1332-58-7 |
| M.F | H2 Al2 O8 Si2 . H2 O |
| Weight | 258.16 |
| Melting point: | 1750 °C |
| Density: | 2,6 g/cm3 |
Contact Us
No - 349, Business Point, Office No - 601, 6th Floor, Western Express Highway, Andheri (E), Mumbai, Maharashtra, 400069, India
Phone :91-22-42452222/26844646/26845611