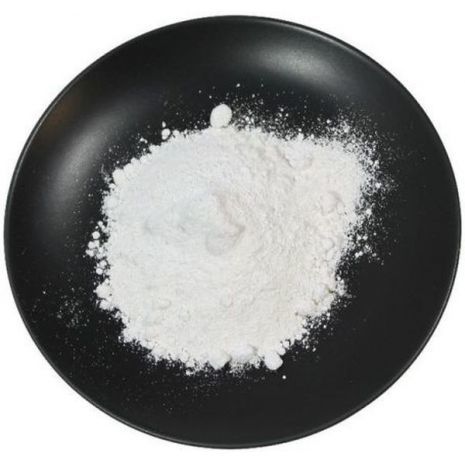 Titanium Dioxide
Product Code : 01
Product Description
Procured from nature, the mineral Titanium dioxide (TiO2) serves as a coloring agent in food processing unit, as a shiny white pigment during formulation of paint, during composition of different cosmetics like sunscreen lotion and in various industrial applications. Post processing, it takes the form of powder based white colored material. Titanium dioxide is reckoned for possessing high UV resistance properties that enable it to serve as good UV absorber.

In pharmaceutical arena, the role of titanium dioxide resembles to the role of zinc oxide as both of these items are used as integral parts of sunscreens to inhibit ultraviolet B and ultraviolet A rays. Its presence as pigment form can be noticed in medicinal items like syrups, gelatin capsules and tablet coatings. It is also used during manufacturing of ointments, lipsticks, toothpaste, powder and ointments in cosmetics production units. It also serves as a suitable opacifier that contributes to non transparent quality of pigments.
As per the approval of the Food and Drug Administration (FDA), the titanium dioxide can be used as pigment during processing and formulation of edible items, cosmetics like sunscreens and medicines. Although, there are several disputes regarding the possible risk of using nano particles of titanium dioxide utilized during formulation of cosmetics like sunscreen. The nano particle size i.e. 0.2 to 100 nanometers of zinc oxide and titanium oxide helps to decrease whitening effect of skin when these are directly applied on skin, although their UV protection properties remain unchanged at that time. Current research and studies state about toxic content of nano particles of titanium dioxide, though there is no definite proof of this fact.
Specification:
| | |
| --- | --- |
| CAS Number | 13463-67-7 |
| Formula: | TiO2 |
| Molar mass: | 79.866 g/mol |
| Melting point: | 1,843 °C |
| Density: | 4.23 g/cm³ |
| Boiling point: | 2,972 °C |
| IUPAC ID: | Titanium dioxide, Titanium(IV) oxide |
Contact Us
No - 349, Business Point, Office No - 601, 6th Floor, Western Express Highway, Andheri (E), Mumbai, Maharashtra, 400069, India
Phone :91-22-42452222/26844646/26845611